MUSIC: Armin van Buuren Vs Shapov – The Last Dancer (Extended Mix)
Armin van Buuren Vs Shapov – The Last Dancer (Extended Mix)
Published at 2019, October 03
MUSIC: Armin van Buuren Vs Shapov - The Last Dancer (Extended Mix)

Sello: Armind ‎– ARMD1404
Formato: File, MP3, Single, 320 kbps
País: Netherlands
Fecha: 22 Mar 2018
Género: Electronic
Estilo: Progressive Trance

https://www.discogs.com/es/Armin-van-Buuren-Vs-Shapov-The-Last-Dancer/release/11776073
https://www.beatport.com/track/the-last-dancer-extended-mix/10414058


http://www.electronicmusicworld.es/
https://www.facebook.com/ElectronicMusicWorld2019
https://www.facebook.com/groups/electronicmusicworld2019
https://twitter.com/ElectMusicWorld

E.M.W. does not own the rights to this content. My aim is to promote the music that I love. If any of the legal owners does not want their music on YouTube please send me a message and I will remove on request.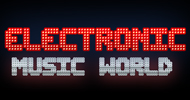 - Producers:
- Sessions:
- Music:
- Challenges: